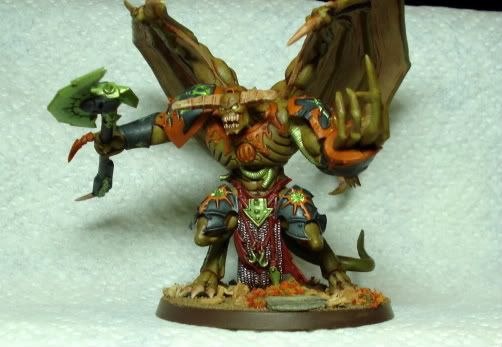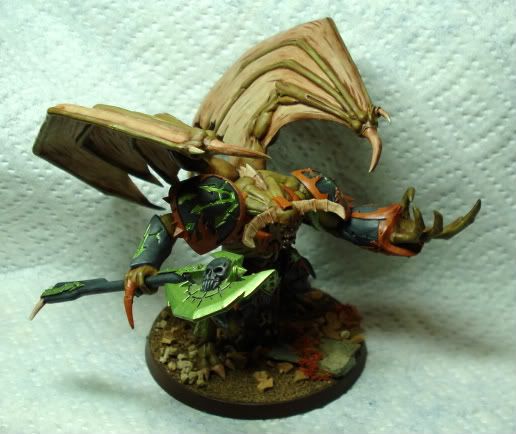 I have admittedly not played much with a Daemon Prince on the table top despite the fact that it has been a clear choice in the current CSM codex since it came out. I have only recently purchased one and decided to paint it. Yeah, he is a beast.
I kept it simple with this guy.
Nothing but base colors and washes. I may go back and add some highlights at a later date.